Our Fit Philosophy
A bike fit is about more than measurements. It's about how you move, feel, and where you want to get to. Traditional fits don't always consider the synergy between rider and machine, simply functioning as the means to get you on the frame that best fits your dimensions. But when it comes to feeling great on and off the saddle, we've always felt there's more at play than riding the right size of bike.

The Above Category approach is holistic. It's movement and measurement: form and function. A fit philosophy centered on your mobility, physical condition and riding goals to put you on the right bike and, should you need it, the road to recovery.
Meet Your Fitter
We've partnered with rider, physical therapist and orthopaedic-certified specialist Dr Tim Jannisse PT, DPT, OCS, SICI (Serotta International Cycling Institute - Certified Fitter) to offer a bike fit service that offers more - a great fit and a good look at how you're doing, and what we can do to help you make every mile amazing.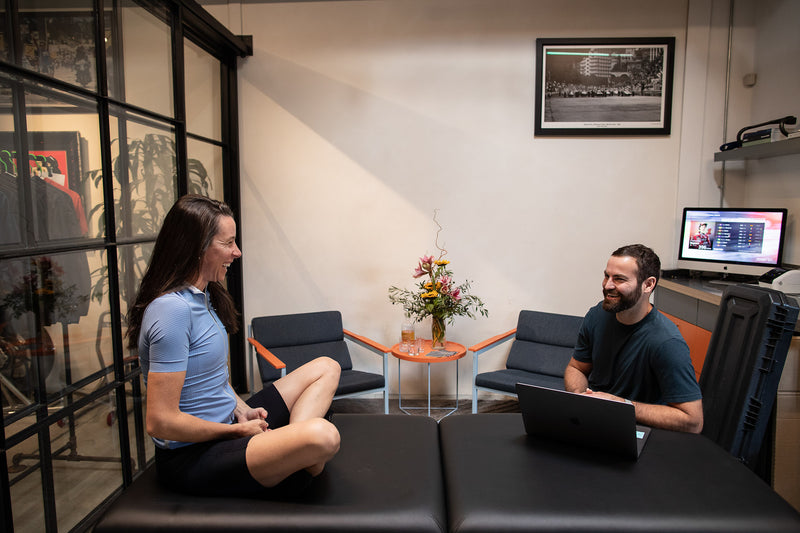 Booking